The Art of Argument: Revised Edition | Coming Spring 2023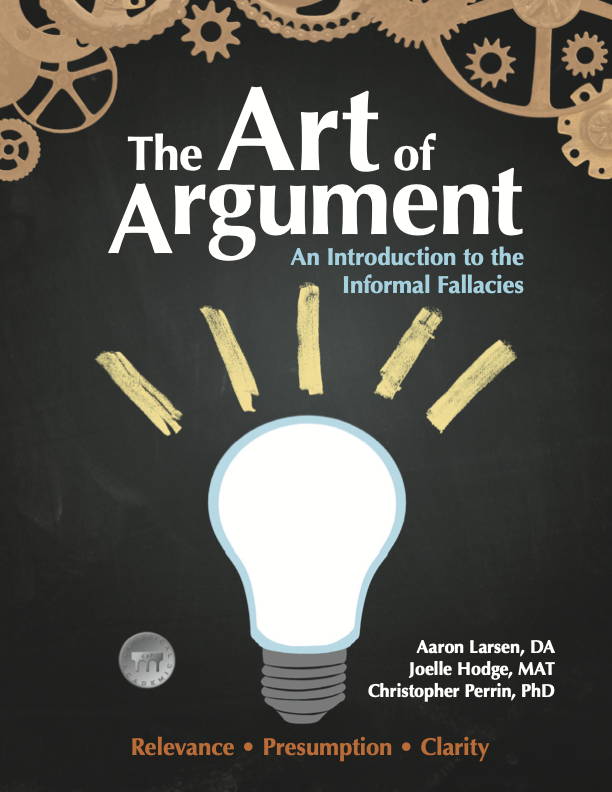 The Art of Argument: Revised Edition Evaluation Request Form
Requests to be notified when review copies are available can be submitted using the evaluation request form above or by contacting your Classical Academic Press Sales Team representative.

Please note: We do not send review copies to individual consumers.
---
About The Art of Argument: Revised Edition
This year marks the 20th anniversary of our best-selling informal logic text, The Art of Argument ! To celebrate this milestone, we are releasing a new, revised edition that includes new examples, explanations, and a refreshed design. Look for this revised edition in 2022!

The new, revised version of The Art of Argument preserves all of the best features of the award-winning first edition while incorporating more comprehensive instruction about how to detect and avoid each of the 28 fallacies covered in the book and updated fallacy examples for today's students. This edition also includes taxonomic fallacy trees to give students and teachers helpful visual guides as they seek to understand the commonalities and differences between the fallacies, plus several new dialogues with everyone's favorite philosopher, Socrates! Additional explanations and examples have been provided in the teacher's edition to better equip instructors to guide their students through the most challenging fallacy identifications. The result is a richer, fuller, more naturally flowing text that fosters wonder and delight as students learn to detect fallacious arguments in their own academic work, in the arguments of others, and in modern culture.

---