The Bible tells us God's story. It has many parts, but from beginning to end it is one story with a promise throughout: "I will be your God, and you will be My people." Through this story, we learn who God is, who mankind is, how the world came to be, and how God worked through history to bring redemption to His people. The God's Great Covenant series will narrate this story for your student in an engaging and unique way!
Each student edition has weekly chapters divided into themed units. Each chapter includes the story of that week's Bible verses, presented at a clear, elementary reading level, and a memory page with a Bible verse, key facts chart, and vocabulary. A thought-provoking "Who is God?" question encourages students to consider how to relate to God in their own lives. There are also worksheets and a quiz to accompany each lesson.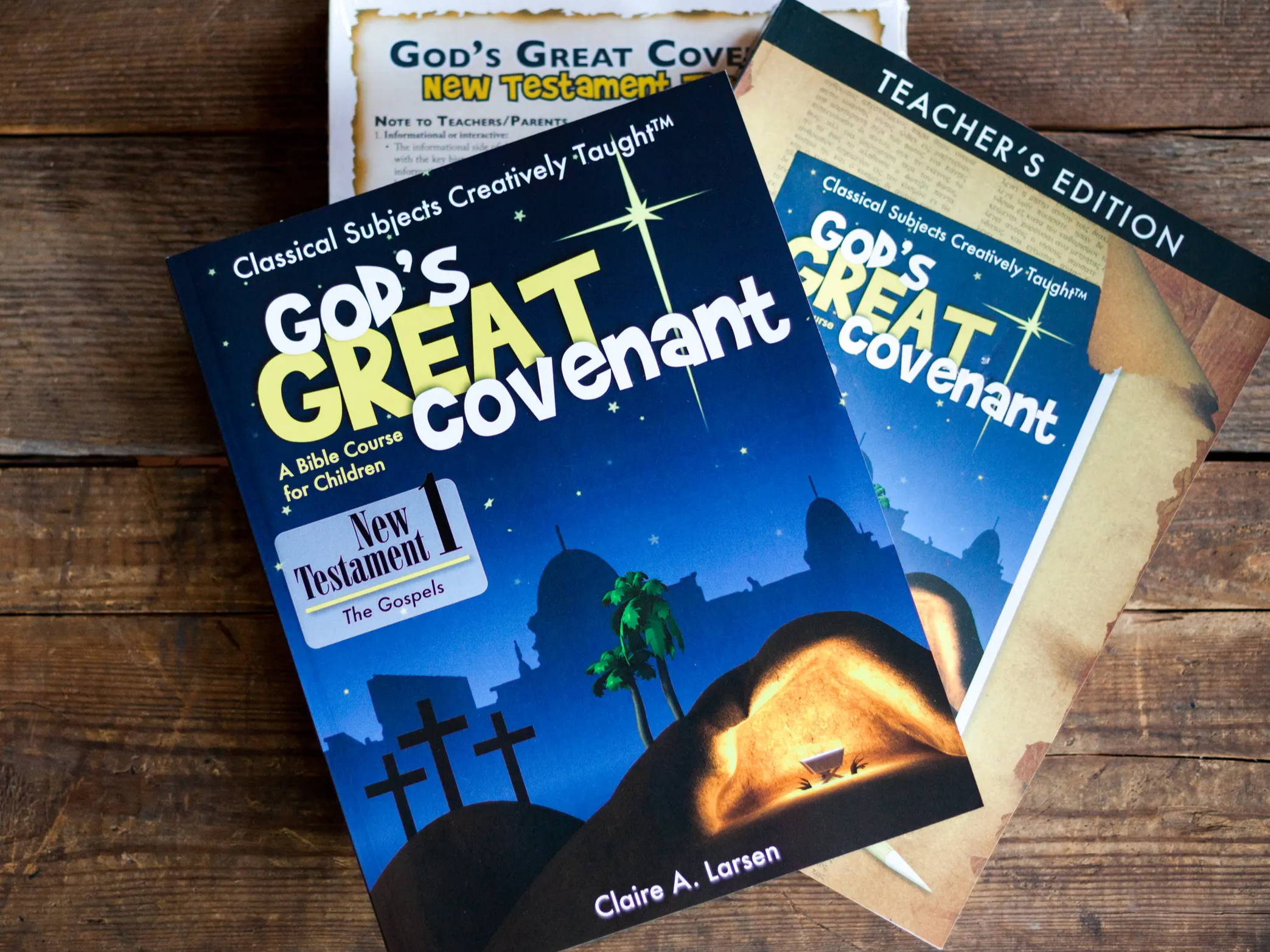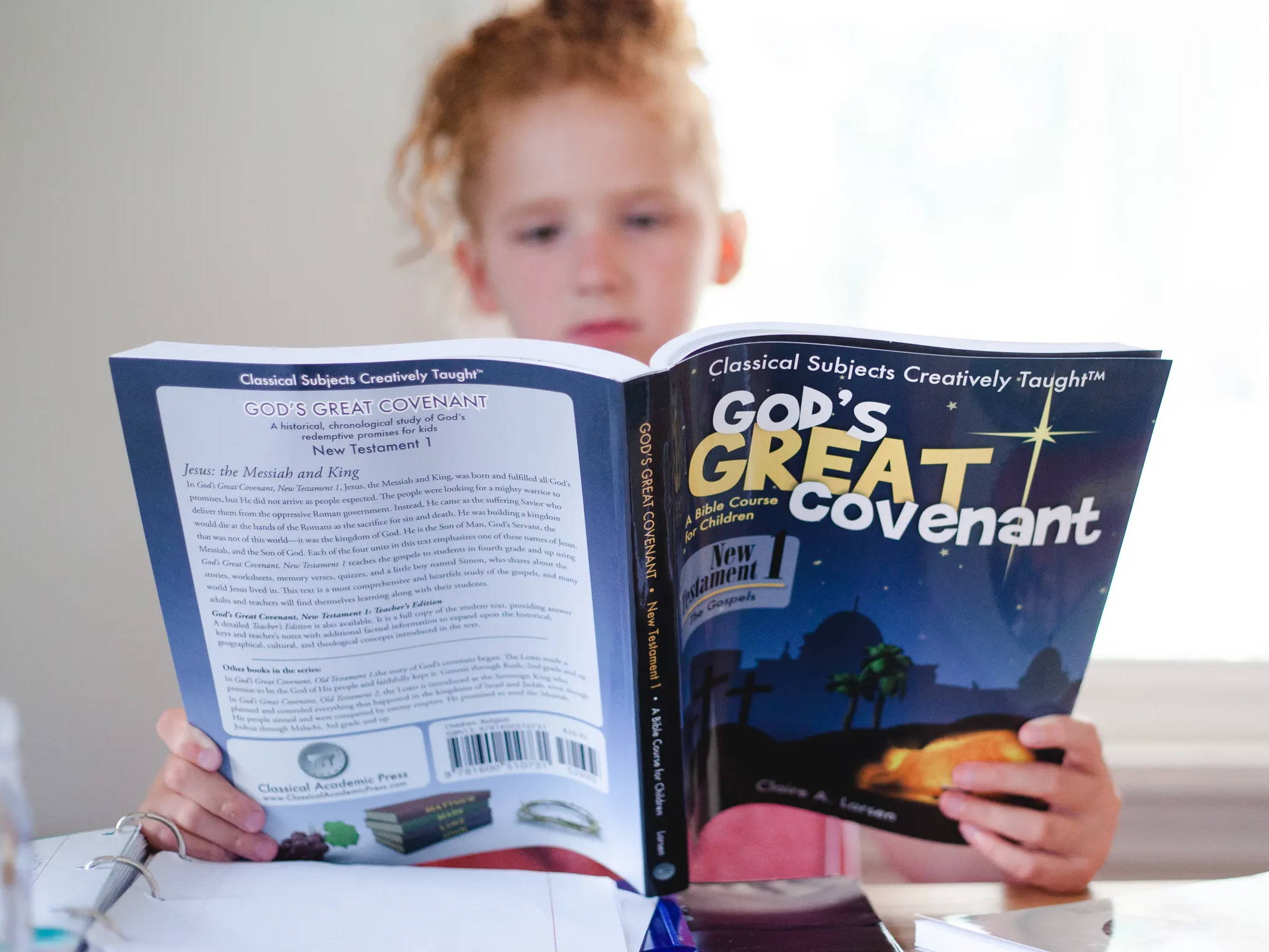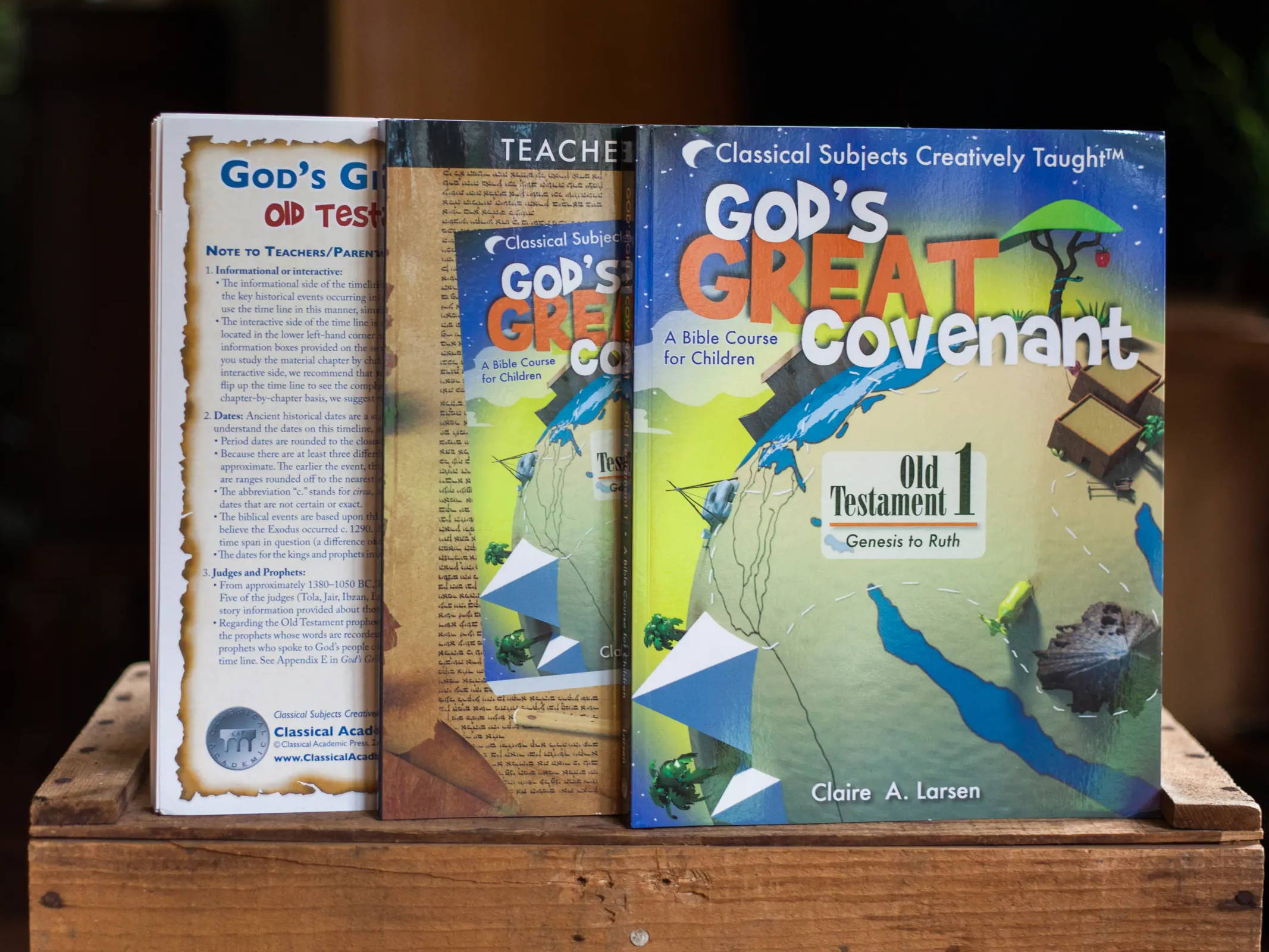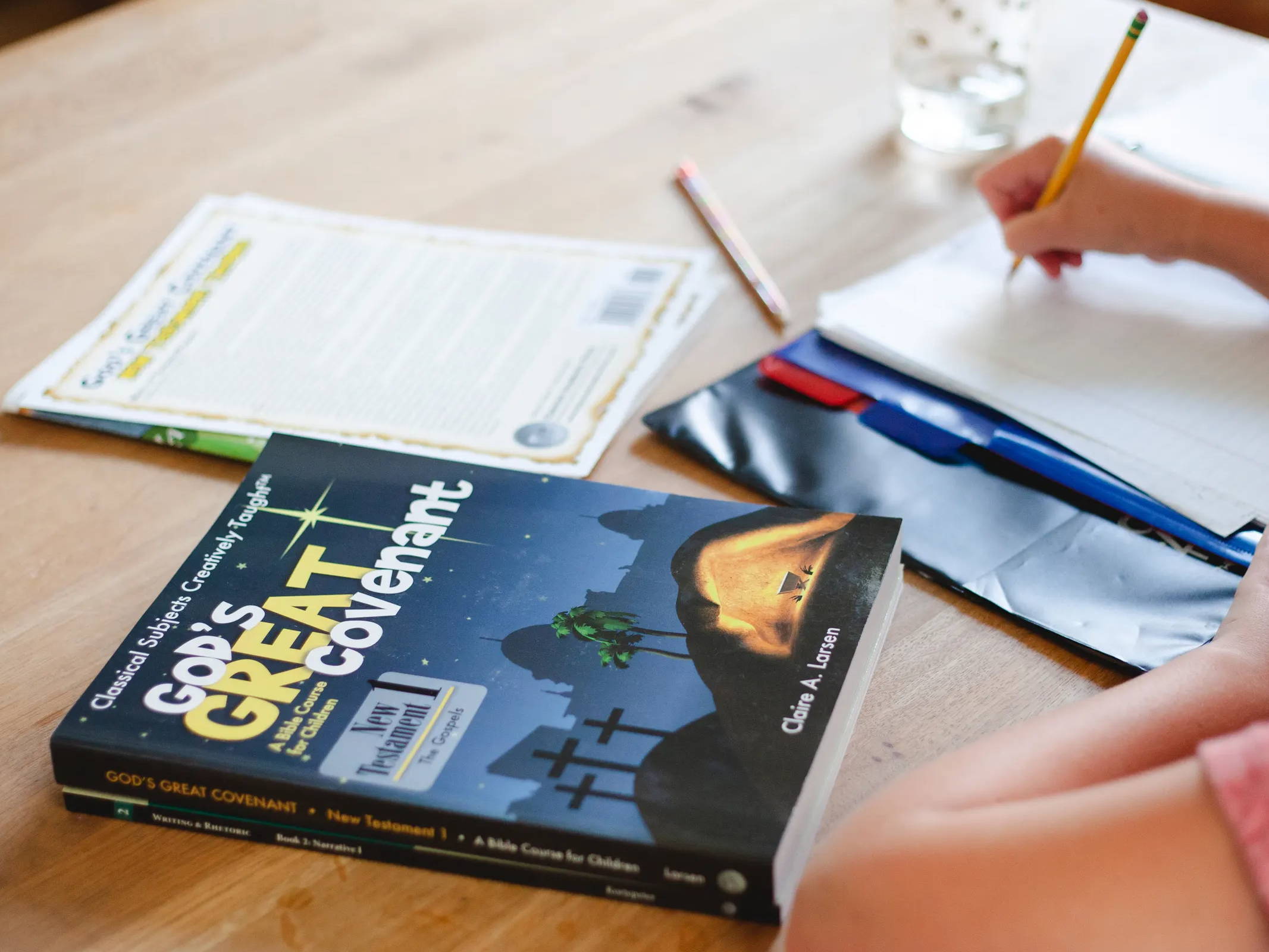 What's in the God's Great Covenant Program?
Explore the Full God's Great Covenant Collection!
God's Great Covenant Timeline & Map Set
Available for indvidual purchase or as part of the Old Testament 1 or New Testament 1 full programs!
Visit our FAQ Page to find more answers to common questions about our Bible program. Click the "Support" tab on any of our God's Great Covenant program pages for additional resources!
---
Our Commitment to Classical Education Stretches Beyond Curriculum
Click on the Images to Learn More about our Other Feature Services!
---