Humanitas: History of America | Coming Spring 2023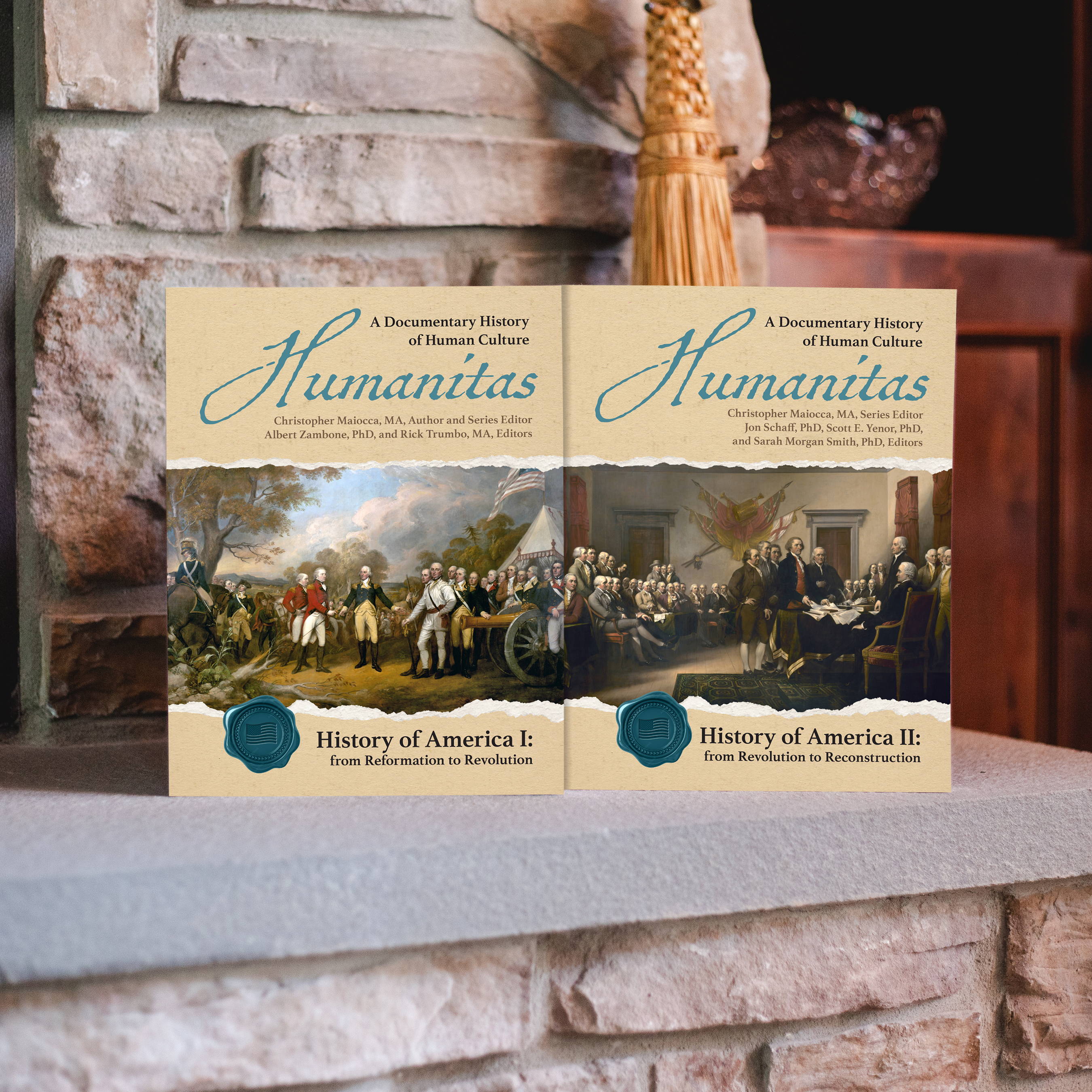 Humanitas is an upper-school humanities curriculum aiming to teach the story of humanity through primary source documents. The series will consist of six volumes covering the ancient, medieval, and modern worlds. Rooted in the idea of "ad fontes"- meaning "back to the fountains" in Latin- Humanitas reflects the understanding that all true learning depends on a return to foundational sources that shaped cultures around them and influenced the course of history.

---
What Sets Humanitas Textbooks Apart?

Humanitas approaches history with the belief that firsthand knowledge is both easier and more enjoyable to learn than secondhand knowledge. Considering this, each volume reflects the contributions of a team of scholars and subject matter experts who rely on critical source documents from each period to comprehensively explain their contents, creation, and connections. It aims to expose students to the greatest minds, art, ideas, people, and events of millennia, and received an education in the truest sense of the word.
What Is Humanitas' Scope?

The Humanitas curriculum is a curated selection of the most pertinent primary source documents aimed towards offering students an exposition of ideas embedded in Western Civilization. It offers 3-year course of study divided into semester length volumes. Ancient Greece and Rome will comprise one volume each, Medieval Europe will comprise two volumes, and the American Experiment will comprise two volumes.
---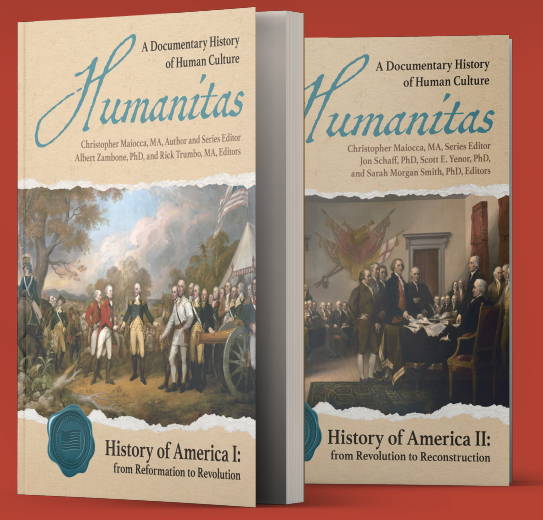 ---