The Argument Builder
The Argument Builder (Student Edition) is the ideal follow-up companion to The Art of Argument. Where The Art of Argument enables students to find and identify fallacies in various kinds of writing and speech, The Argument Builder will teach students to actually build compelling and persuasive arguments of their own. The Argument Builder is a blend of logic and rhetoric. Students first study the logical structure of good arguments, and then study how to use several lines of argument (a.k.a. the common topics), such as the use of examples, analogy, comparison, testimony, and statistics. The text comes in a workbook format with plenty of exercises to ensure students learn to become skilled argument makers!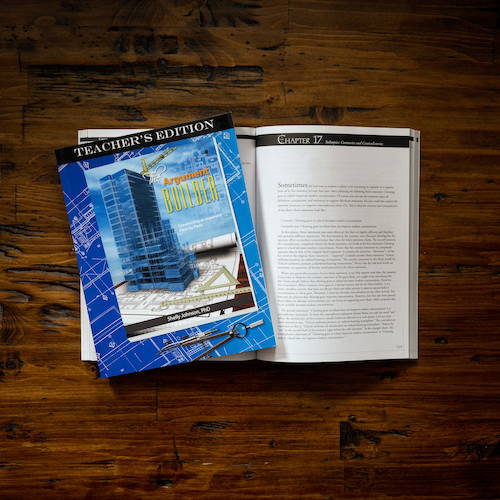 ---
---
Browse the Rest of Our Logic Collection!
---
Extra Resources for The Argument Builder
---
Have More Questions?
Visit our FAQ Page to find more answers to common questions about our Logic programs. Click the "Support" tab on any of our Logic program pages for additional resources!
---
---
Our Commitment to Classical Education Stretches Beyond Curriculum
Click on the Images to Learn More about our Other Feature Services!
---
---