Song School Spanish
Now there is a Spanish program suited to the energy, developmental level, and fun-loving nature of your early-elementary (1st-3rd grade) students! Song School Spanish Book 1 is patterned after our best-selling Song School Latin curriculum and features weekly lessons peppered with songs/chants, enjoyable vocabulary, illustrations, handwriting practice, stories, games, and activities. A small amount of grammar is introduced mildly throughout the book, with the focus on relevant, everyday vocabulary to engage young students. Students who learn from Song School Spanish Book 1 will love learning Spanish and will be more than prepared to continue their studies with the Spanish for Children series.
Explore the Song School Spanish Series!
Browse the Full Song School Spanish Collection!
---
Song School Spanish Book 1
Grade: 1-2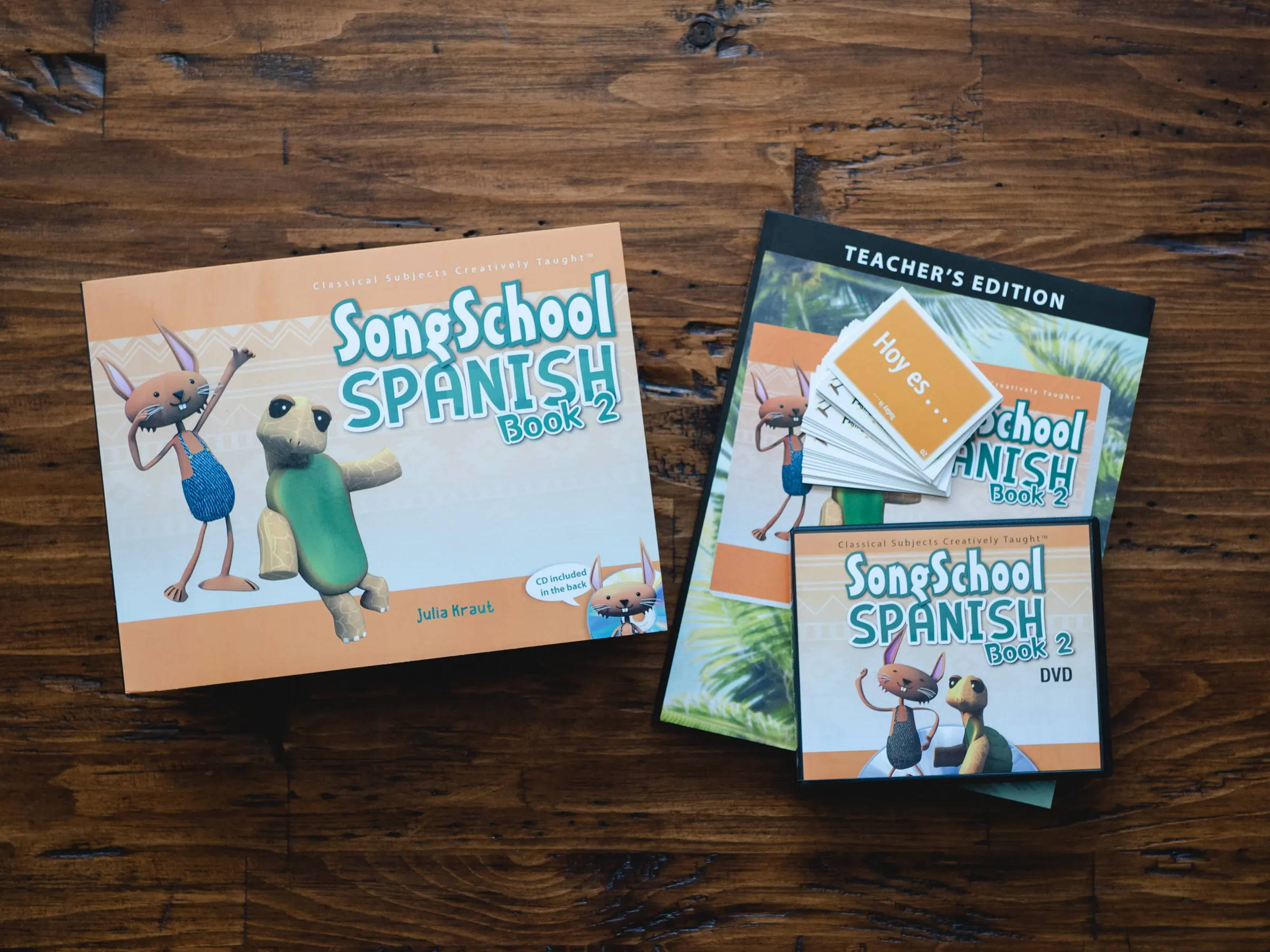 ---
Song School Spanish Book 2
Grade: 2-3
Song School Spanish Extra Resources
Resource List (Song School Spanish 1)
Resource List (Song School Spanish 2)
Visit our FAQ Page to find more answers to common questions about our Spanish programs. Click the "Support" tab on any of our Spanish program pages for additional resources!
---
Our Commitment to Classical Education Stretches Beyond Curriculum!

Click on the Images to Learn More about our Other Feature Services!

---
---